A ONCE-IN-A-LIFESTYLE DESTINATION IN THE MAKING
It is slowly taking shape right before our eyes, each day a little more. Spanning more than 500 arpents between Mon Choisy and Grand Bay, crossing Pointe-aux-Canonniers and Triolet, this destination is about to completely transform the landscape of the North coast. While seven of its projects are in the construction phase, five major projects, launched during the Covid, will be delivered in the coming months. Among the major projects about to be unveiled are an international school (primary to secondary) in partnership with international and local operators, and the construction of the Parkway, a 1.5-kilometre walkway for joggers, cyclists and other buggy enthusiasts.
"We strive to create an exceptional place to live, providing a vibrant and inclusive social life for our buyers and visitors seeking a dynamic and balanced lifestyle. Living in Mont Choisy La Destination also means living in harmony with the neighbourhood, enjoying the best things the North has to offer and having the life we have always dreamed of.
We are therefore delighted to have successfully completed five major projects this year," says Dr Jyoti Jeetun, Chief Executive Officer of the Mont Choisy Group.
The best is yet to come
By 2024, the smart city will include the luxury villas in the Sanctuary Villas phase, as well as phase 4 of Mont Choisy La Réserve. The Mont Choisy Group is also looking to develop a mixed-use project. This large-scale site will include commercial spaces, offices as well as residential areas planned in three phases. In the first phase, construction is scheduled to begin in October 2023, once the conceptualisation and marketing are completed in the first half of the year.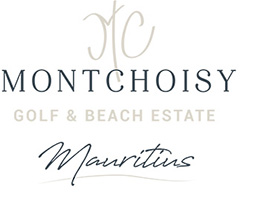 Additionally, through an exclusive partnership with C-Care Ltd, the Mont Choisy Group will deliver a private medical clinic to provide the best possible care to the people of this region by July.
The construction of this clinic shall enable us providing quality care and optimal comfort to the residents of Mon Choisy as well as to the inhabitants of the region," says Dr Jyoti Jeetun.
Finally, after having successfully converted from a sugarcane monoculture to a diversified operation while retaining its cultural heritage, the Mont Choisy Group is reshaping the North as a cosmopolitan region, delivering on its promise to offer an Once-in-a-Lifestyle experience. In addition to the 210 residences already built, or the world-class 18-hole championship course, the newly renovated Mont Choisy Heritage Zone is already experiencing a great response for corporate and lifestyle events.
For more information, or if you are interested in buying property in the most sought-after golf & beach estate on the North Coast of Mauritius, please email us on projects@pamgolding.mu