Breaking news – Mauritian permanent residency now granted for property purchases from US$375,000
New budget speech bodes well for foreign investors, real estate and business
Mauritius continues to be a favourite destination for Europeans and South Africans for offshore property investment. South Africans, particularly, are drawn to the island's lifestyle component, its close proximity to their home country, and an efficient tax climate that offers numerous benefits. "Recent budget announcements have made investing in Mauritius even more attractive as permanent residency now applies to those buying properties for US$375,000 (down from US$500,000), while also increasing residents' rights to work and invest on the island," says Richard Haller, Director for Pam Golding Properties (Mauritius).

The increased affordability is accompanied by such benefits as the right to work and/or open a business, as well as being able to bring one's parents to stay on the island. The 2021 budget presented to parliament focuses on making it much easier for foreigners to relocate to Mauritius, start a new life, career or business, and settle down to enjoy the benefits of and contribute towards a growing economy, along with all the associated lifestyle extras.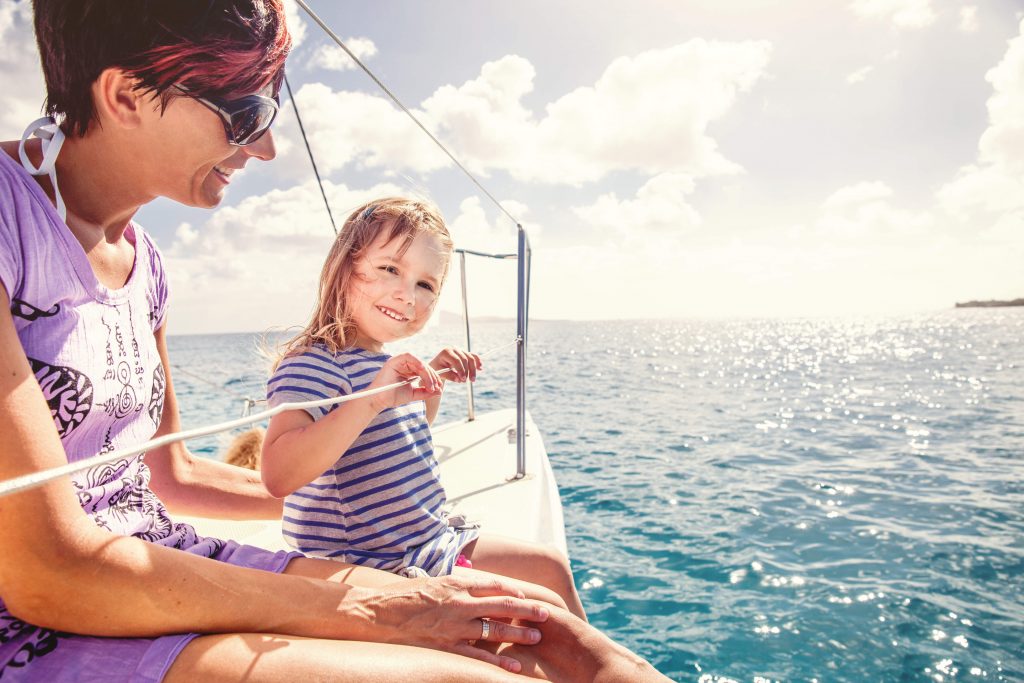 "As you can imagine, this presents Pam Golding Properties with a unique chance to collaborate with developers to tailor real-estate opportunities from US$375,000 for our clients, while also presenting financing solutions," says Haller. "This ensures that permanent residency through investing becomes so much more accessible," he adds.

"We remain committed to real-estate investments in two of the island's most coveted regions – vibrant Grand Baie in the north and picturesque Tamarin in the west. Foreigners who already have residency status are now also able to buy plots in smart-city zoned precincts, with conditional building within five years," Haller elaborates.

Summary of budget changes
The threshold to obtain permanent residency through the acquisition of real estate has been reduced from US$500,000 to US$375,000. This permanent residency status can be bequeathed to the children of the buyer.

Foreigners who having obtained PR status through the acquisition of property under a real-estate scheme can now also work in Mauritius, without having to apply for a separate occupation or work permit, allowing an easier transition for families settling in Mauritius.
Those with occupational permit status may invite their parents to live with them in Mauritius. (This will be considered on a case-by-case basis.)
For individuals who are non-citizens but already possess an occupational, residence or permanent residence permit, the following applies :
They may acquire land (of up to 2 100m2) for residential purposes within developments under the smart-city zoning.
This is applicable for two years ending 30 June 2022 and limited to 25% of the land area allocated to the construction of residential properties within the smart cities.
Buyers have a five-year time frame in which to build a residence on the land purchased.
We await these changes to be ratified in parliament in early July and will keep you informed as new information is made available.
Presently, for clients wishing to invest in property from US$375,000, the following opportunities are available.

Mont Choisy La Réserve (Grand Baie)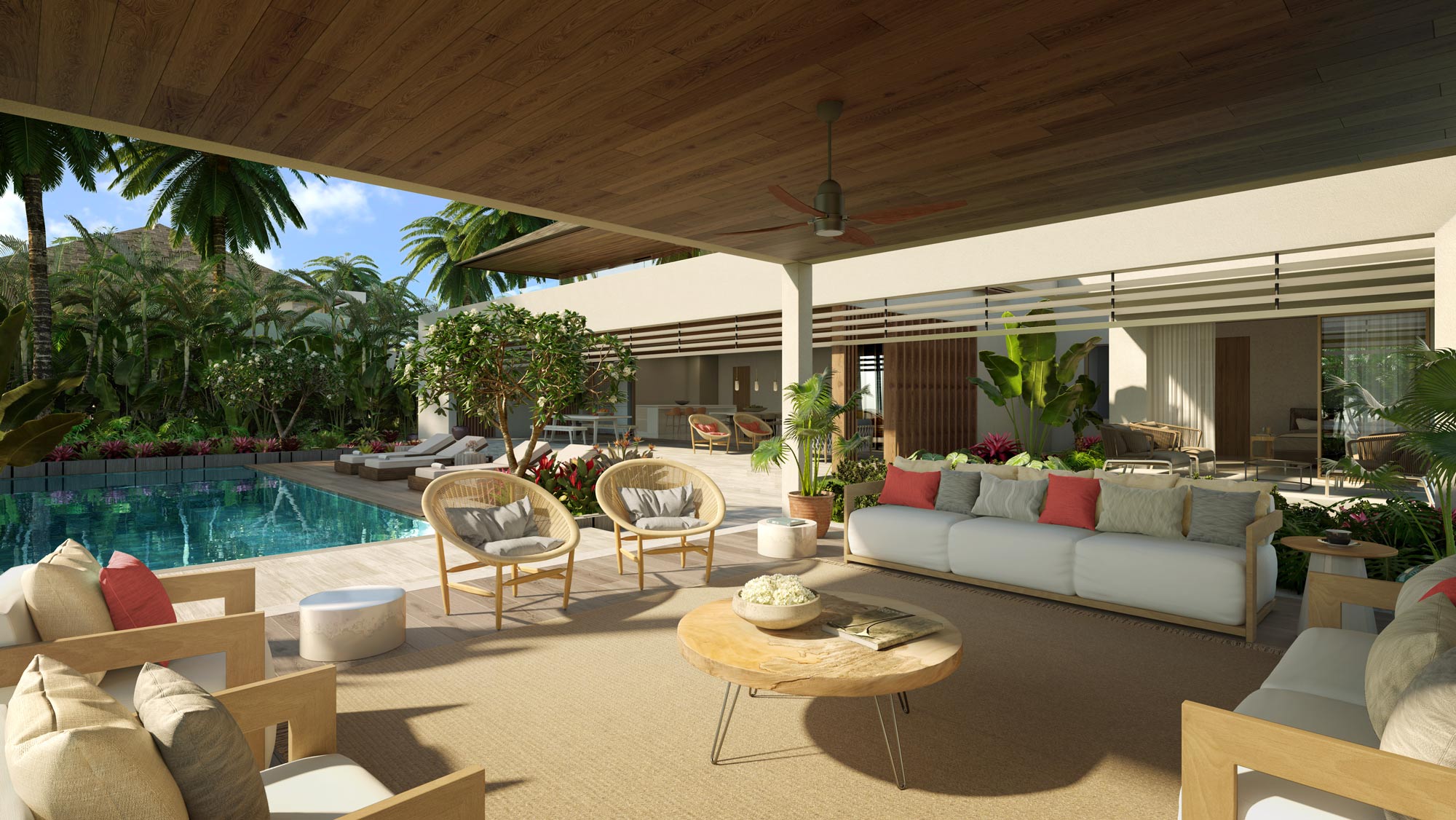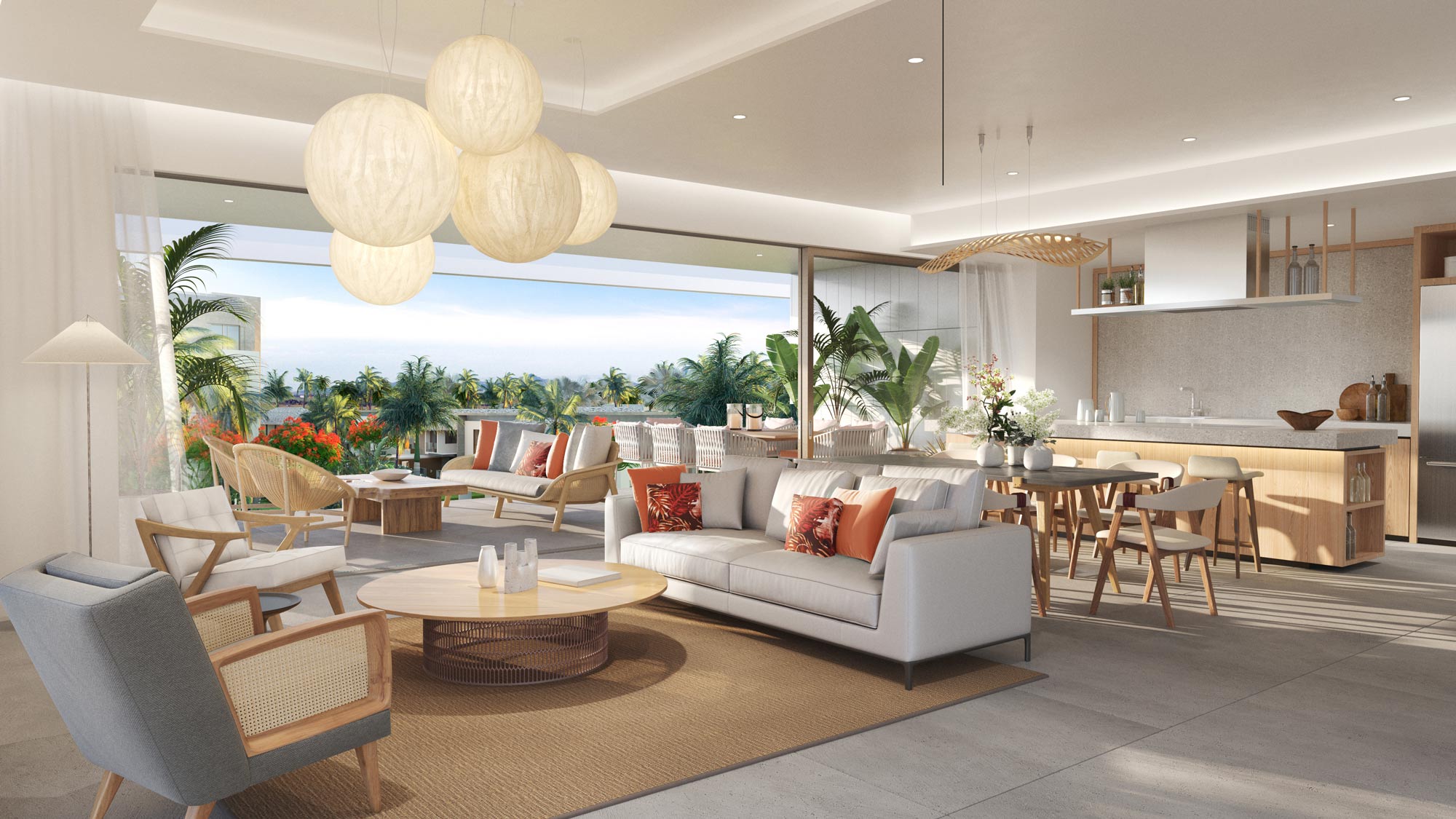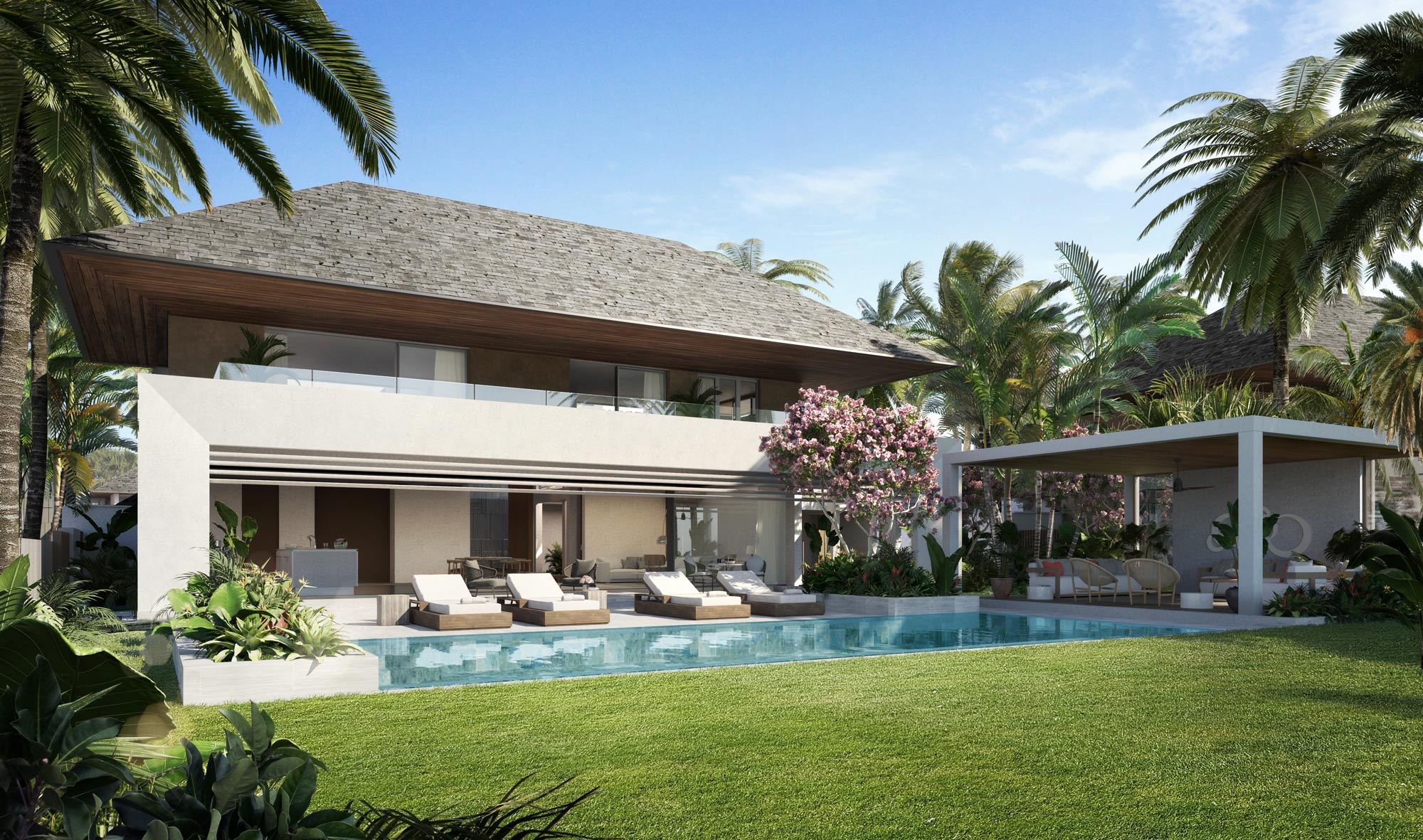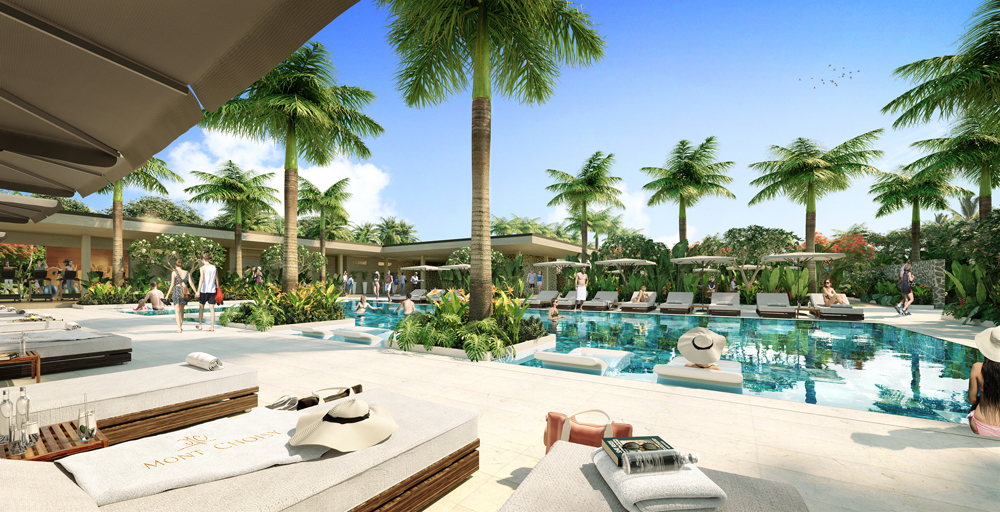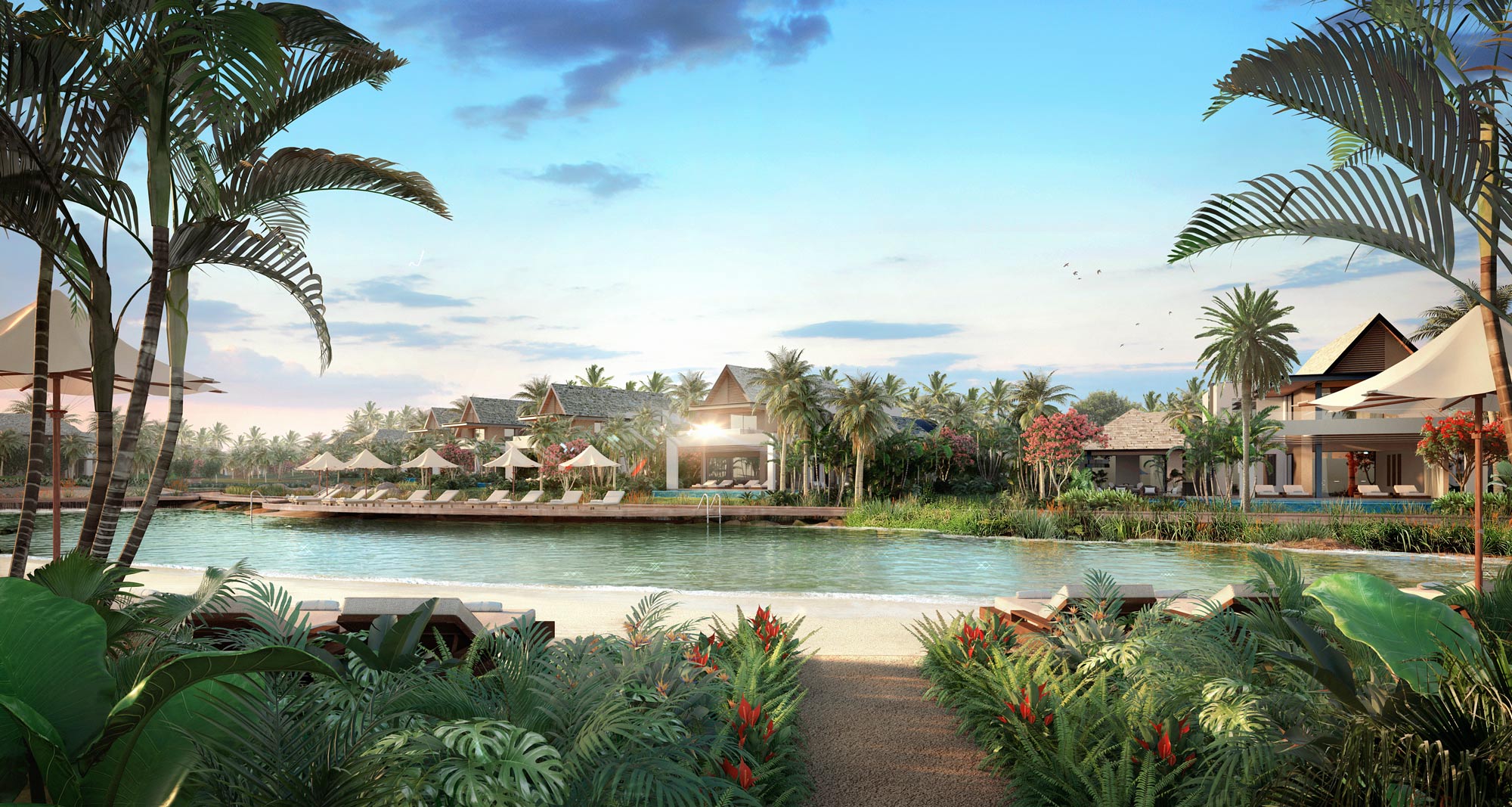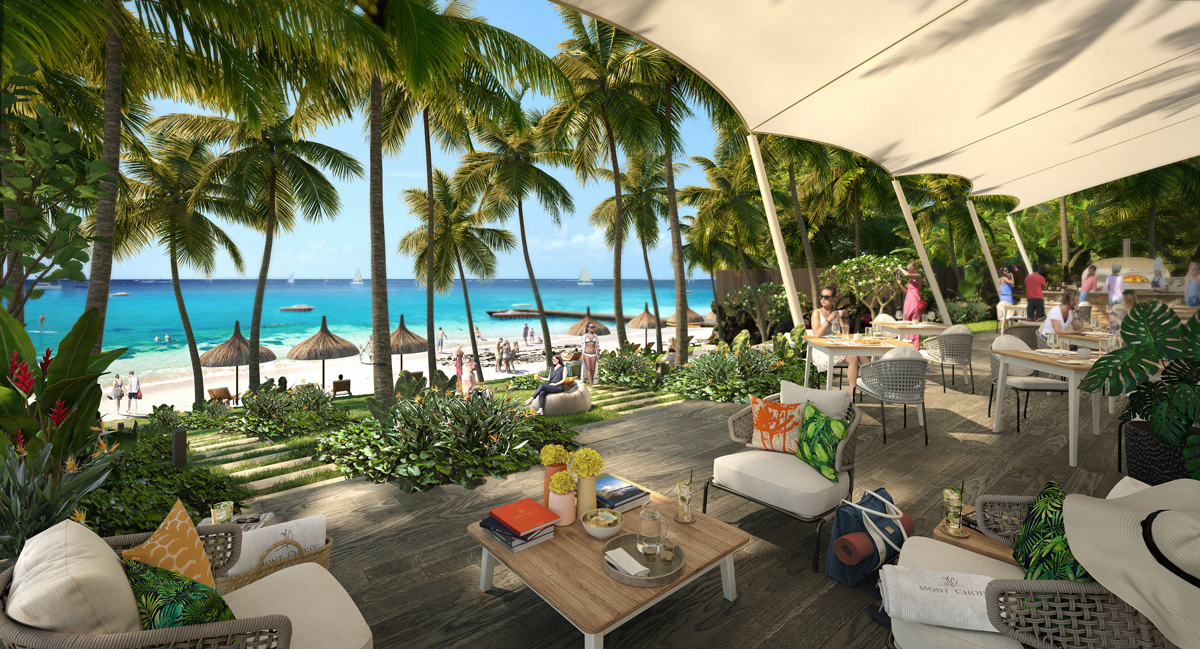 Mont Choisy La Réserve represents the third phase of the hugely successful Mont Choisy Golf & Beach Estate, situated in the vibrant north of Mauritius. Two-bedroom apartments are now on offer at La Réserve, which has been designed by world-renowned architects who have melded light and graceful interiors with landscaped exteriors to deliver superior living spaces. Mont Choisy Golf & Beach Estate's smart-living precinct is also underway, with the construction of Le Boulevard and Parkway, which will connect the estate to Grand Baie, allowing residents access to a central space that offers a retail environment, cáfes and restaurants, offices and entertainment, and an international school and medical facilities.
Ki Residences (Grand Baie)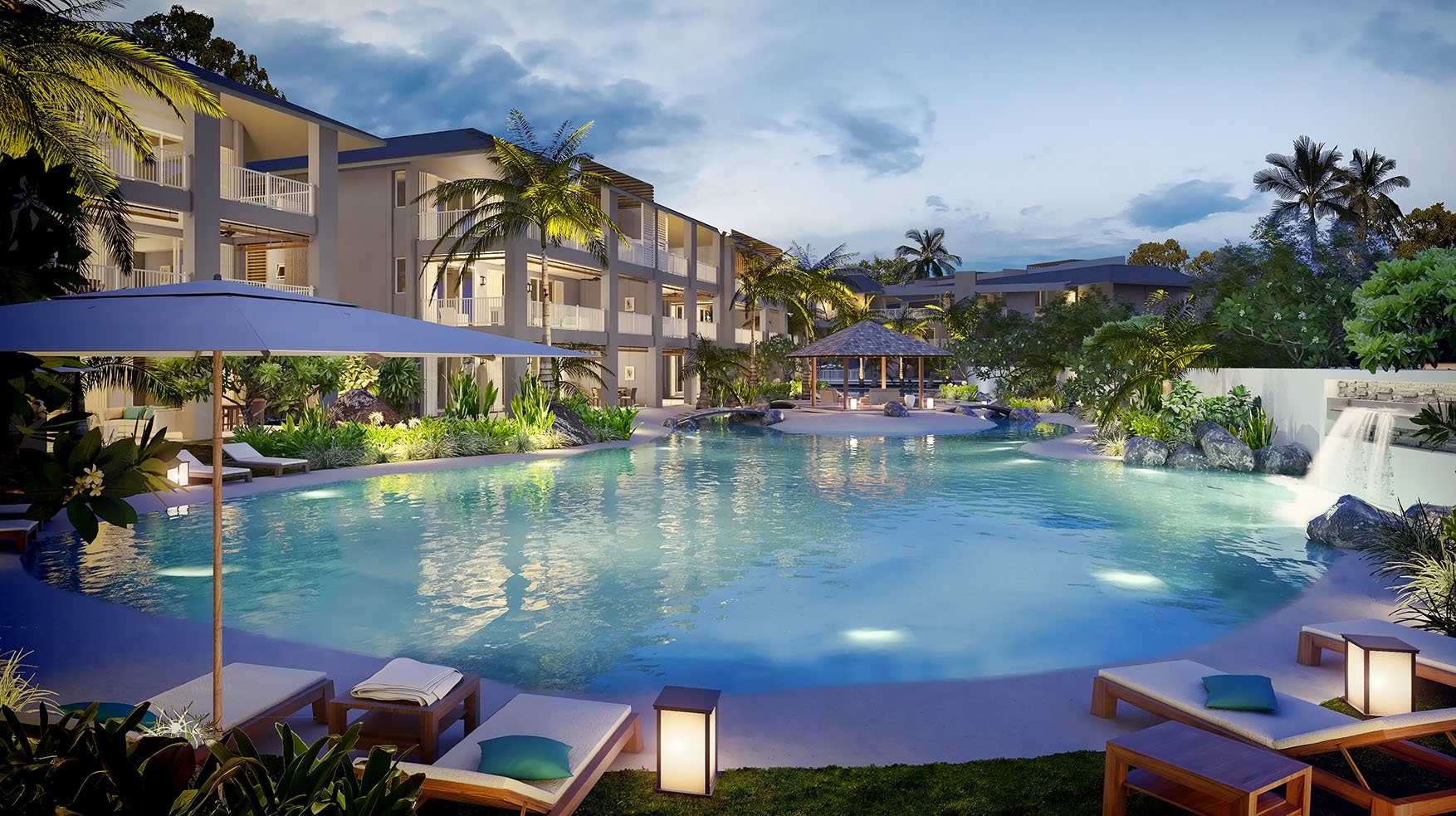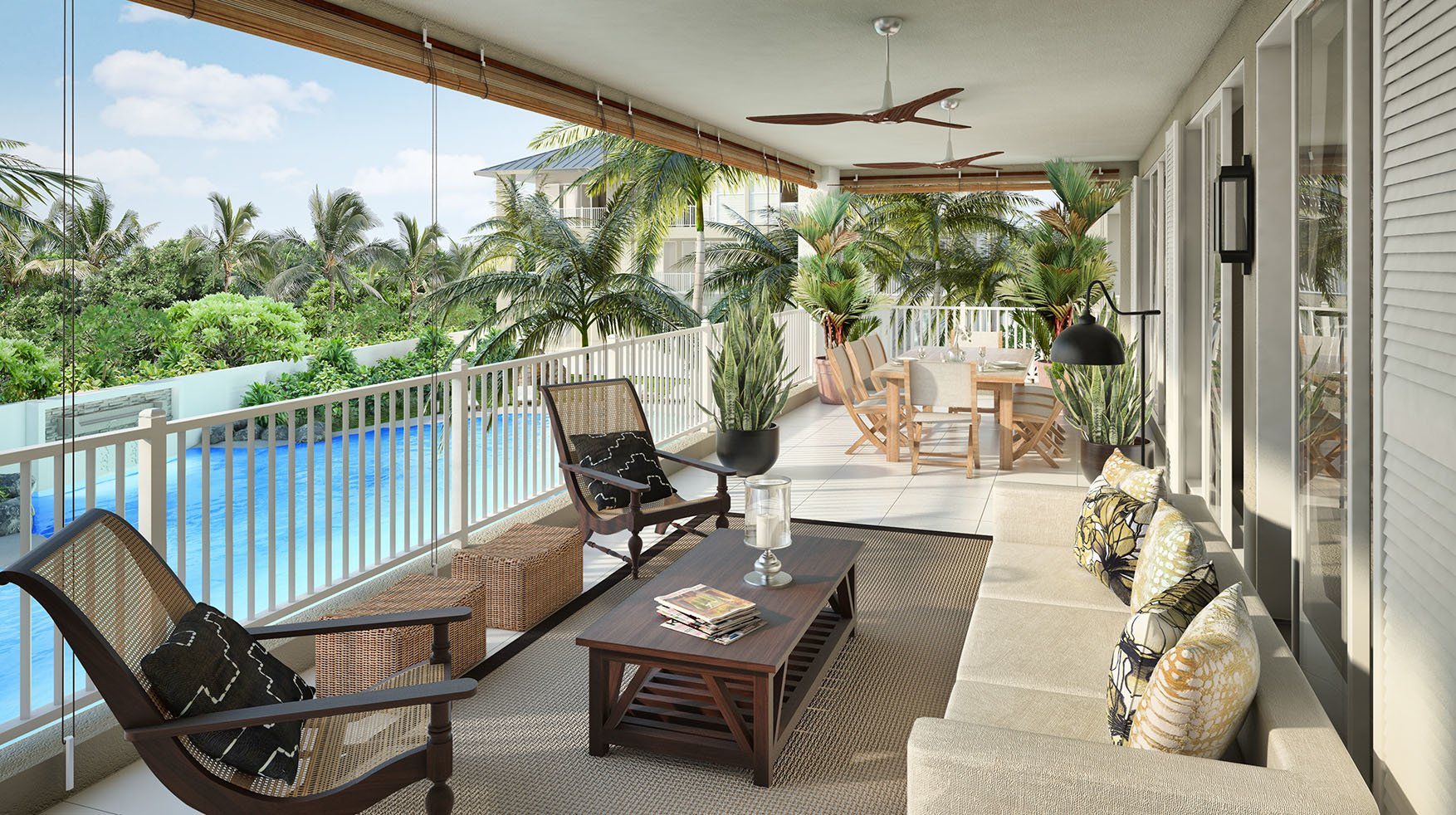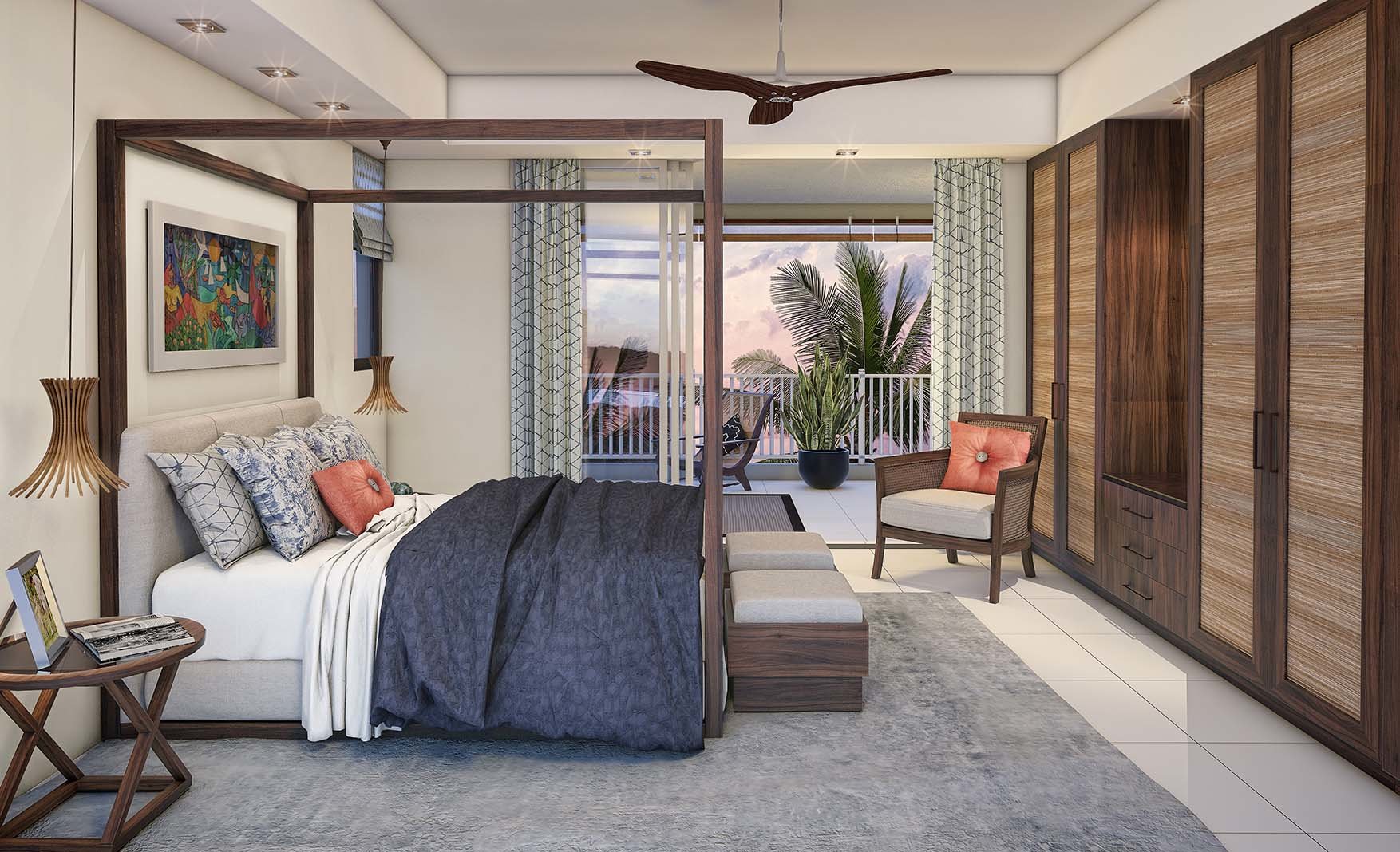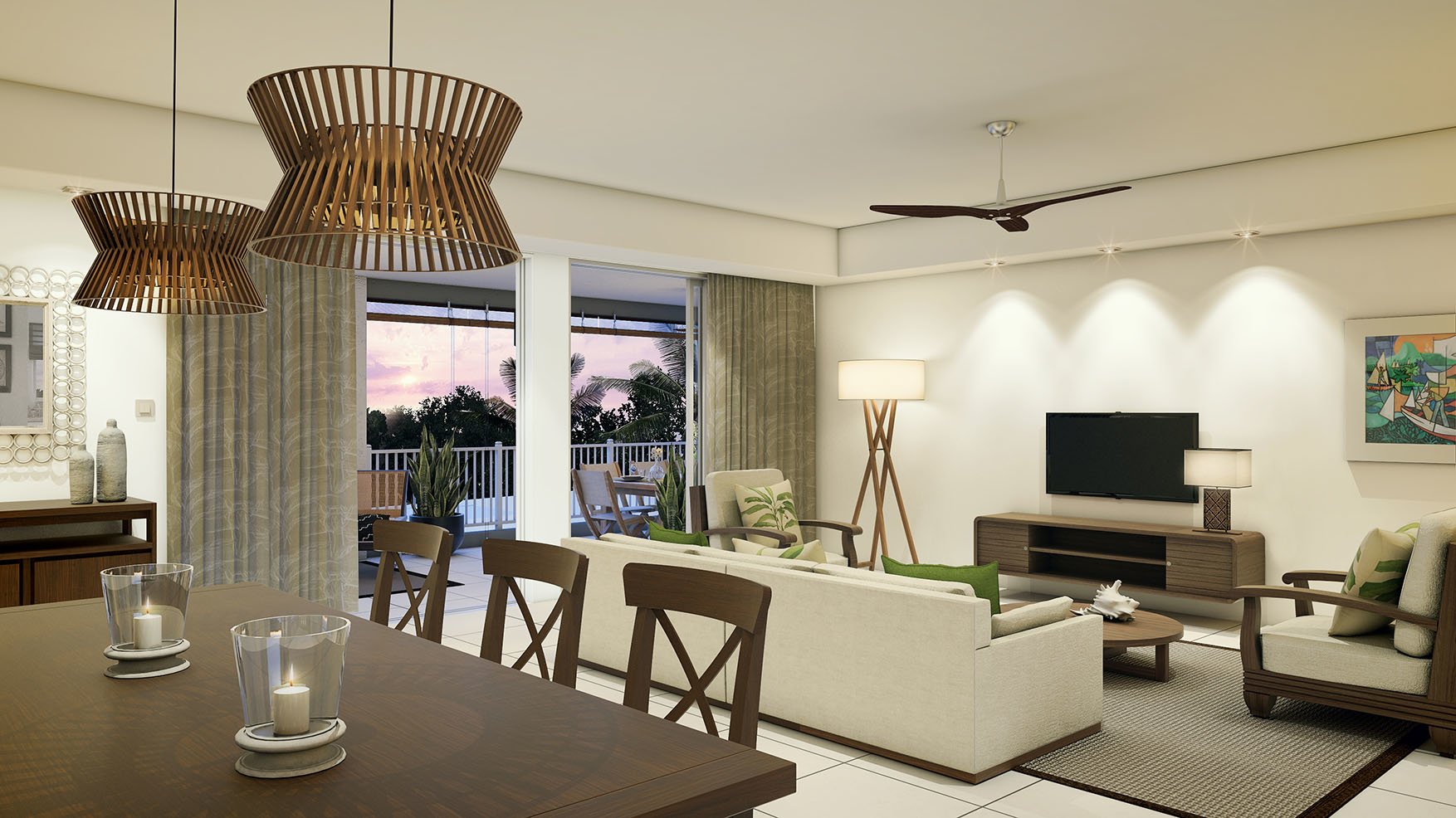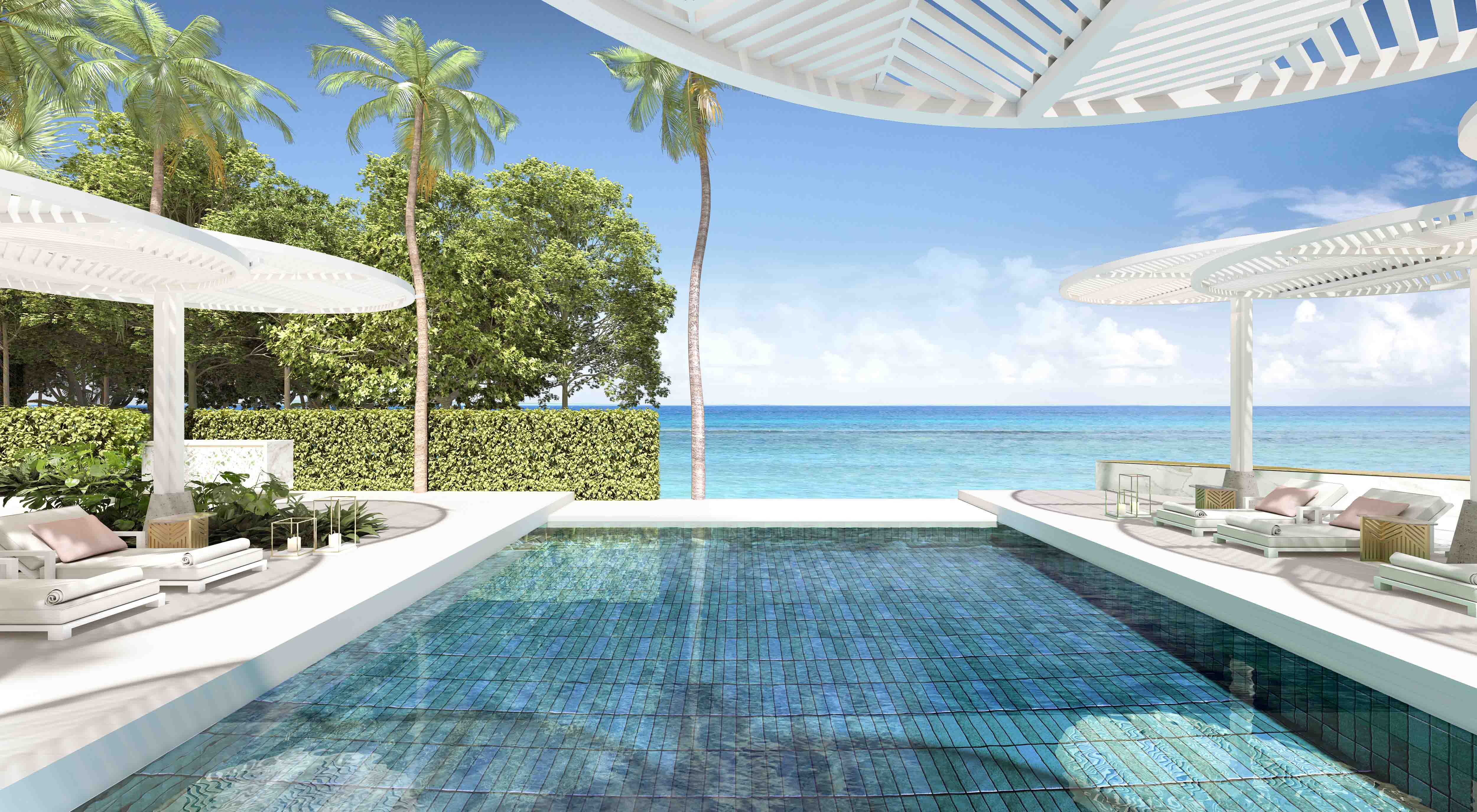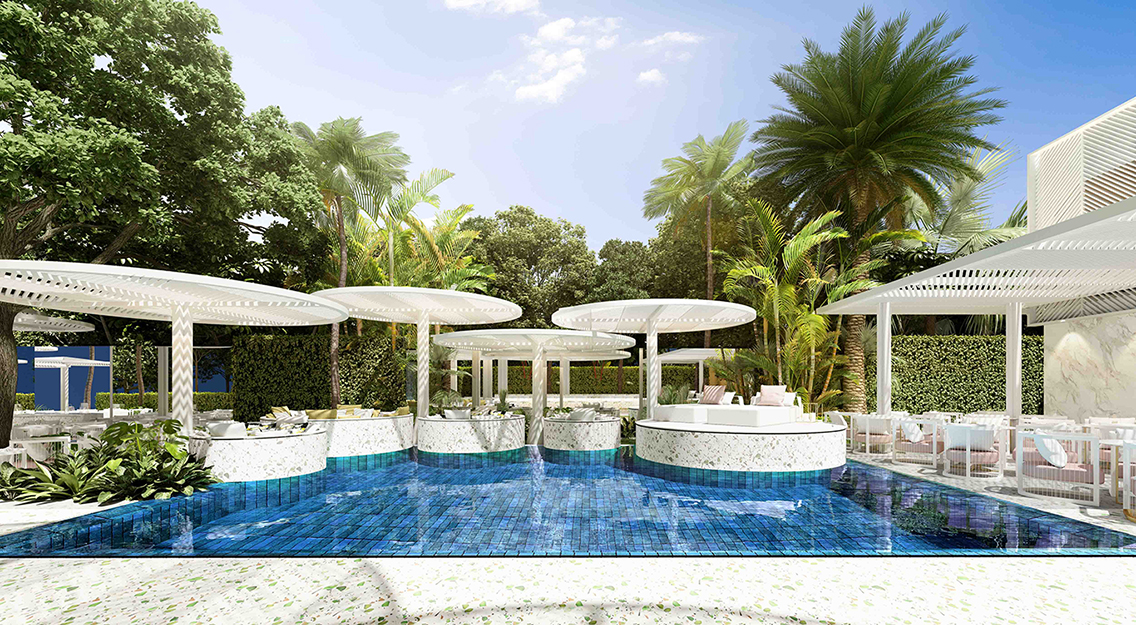 Superbly situated in the seaside town of Grand Baie and a short 300m walk from Pereybere Beach, Ki Residences is a luxury real-estate development currently under construction with completion earmarked for the first quarter of 2021. A range of well-appointed two-or three-bedroomed apartments as well as penthouses, incorporating tropical-style design and immaculate attention to detail, is on offer. Residents will also enjoy exclusive access to Pereybere's 2Beach Club.
Ki Resort Apartments (Grand Baie)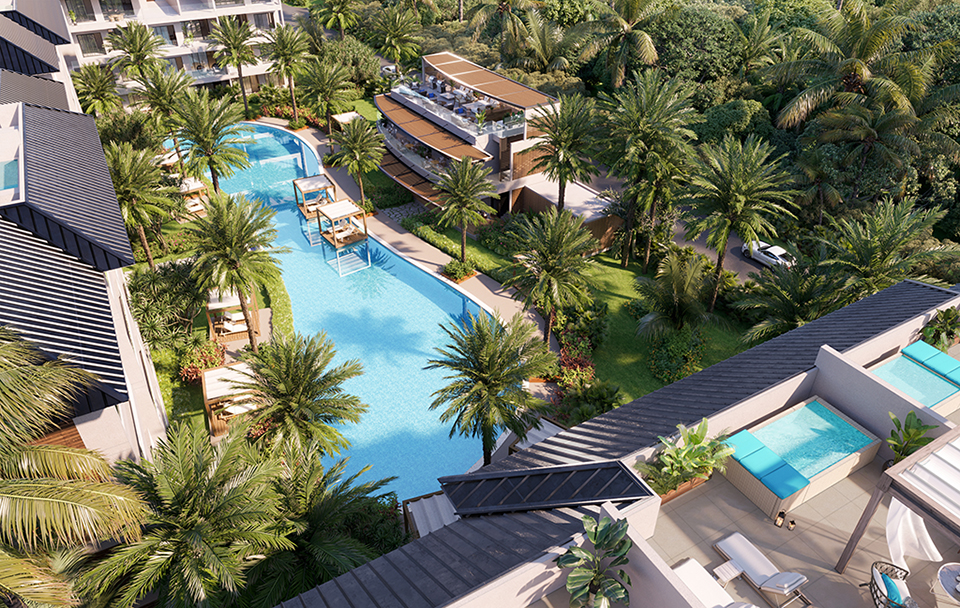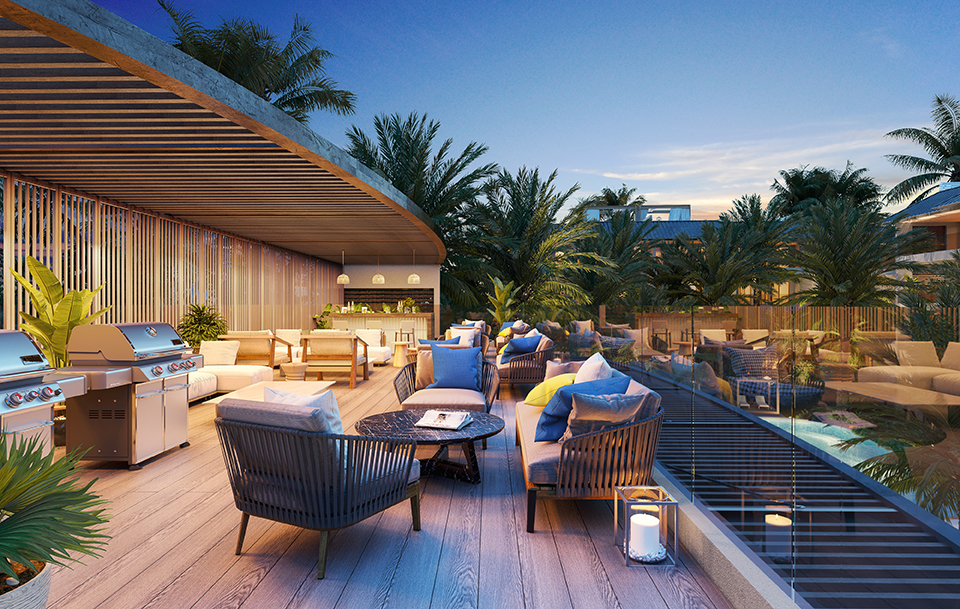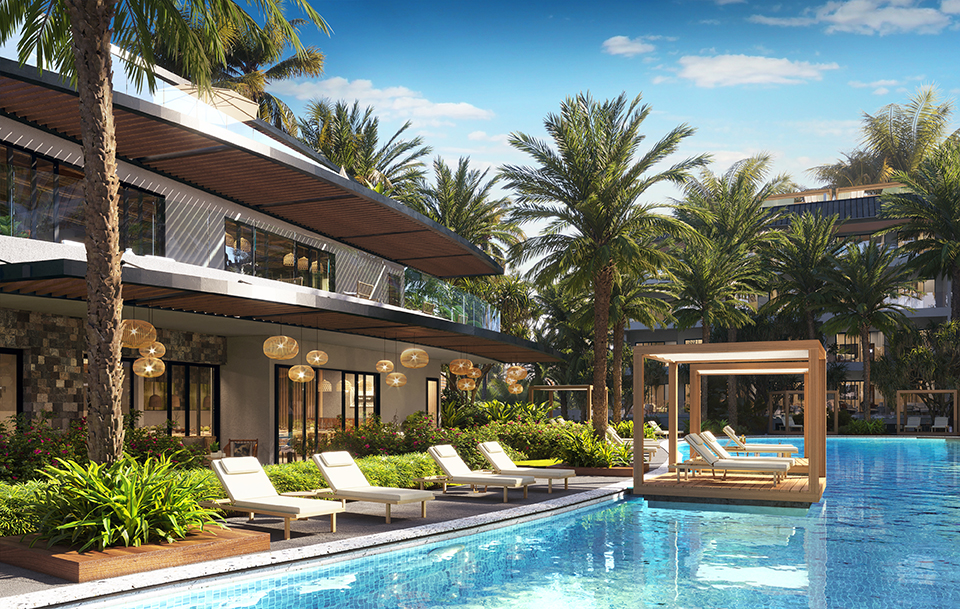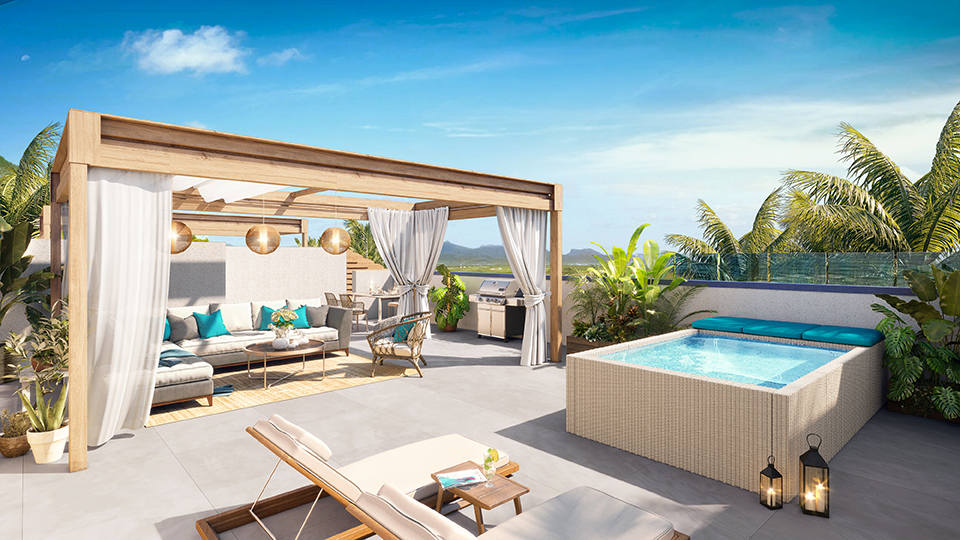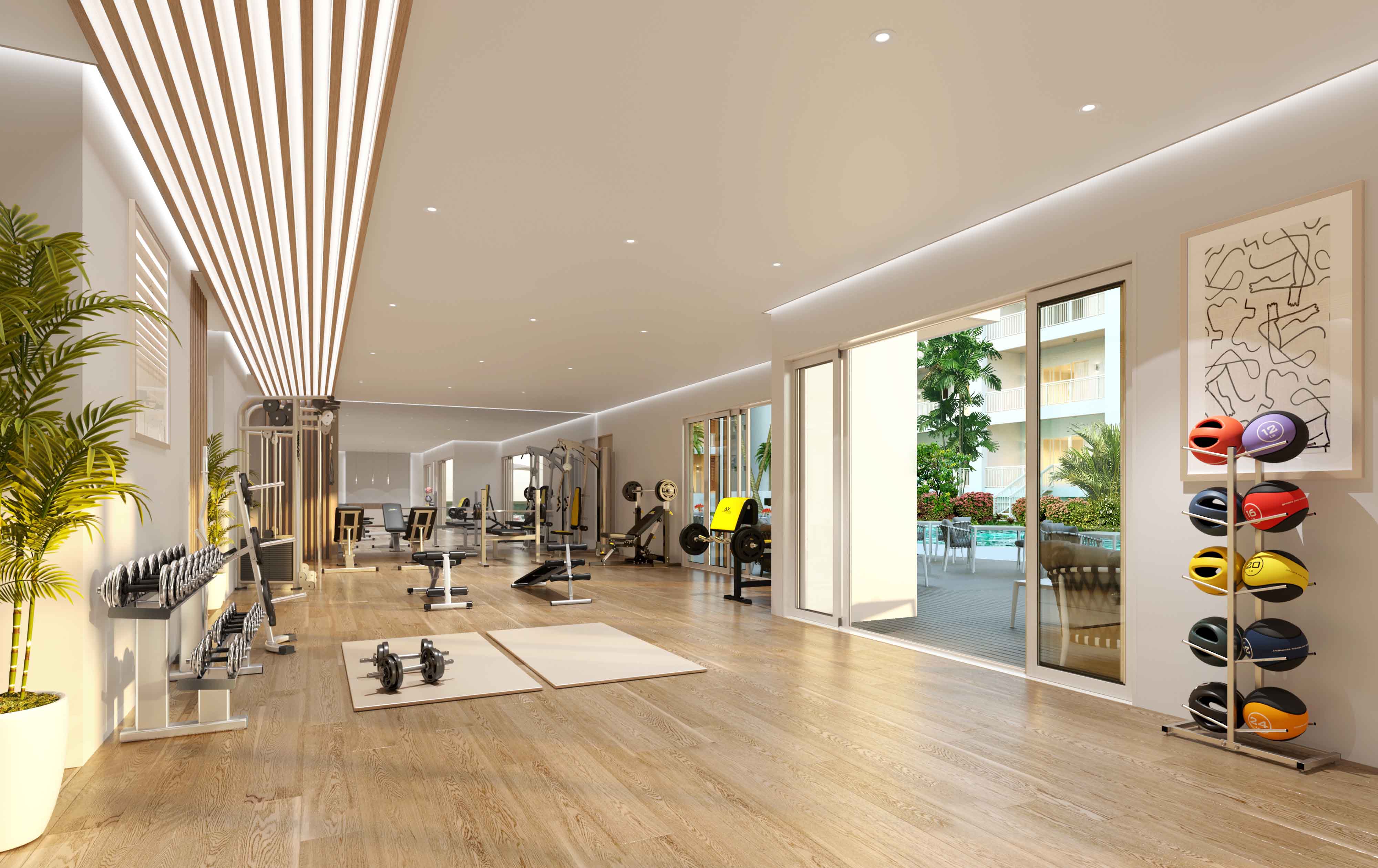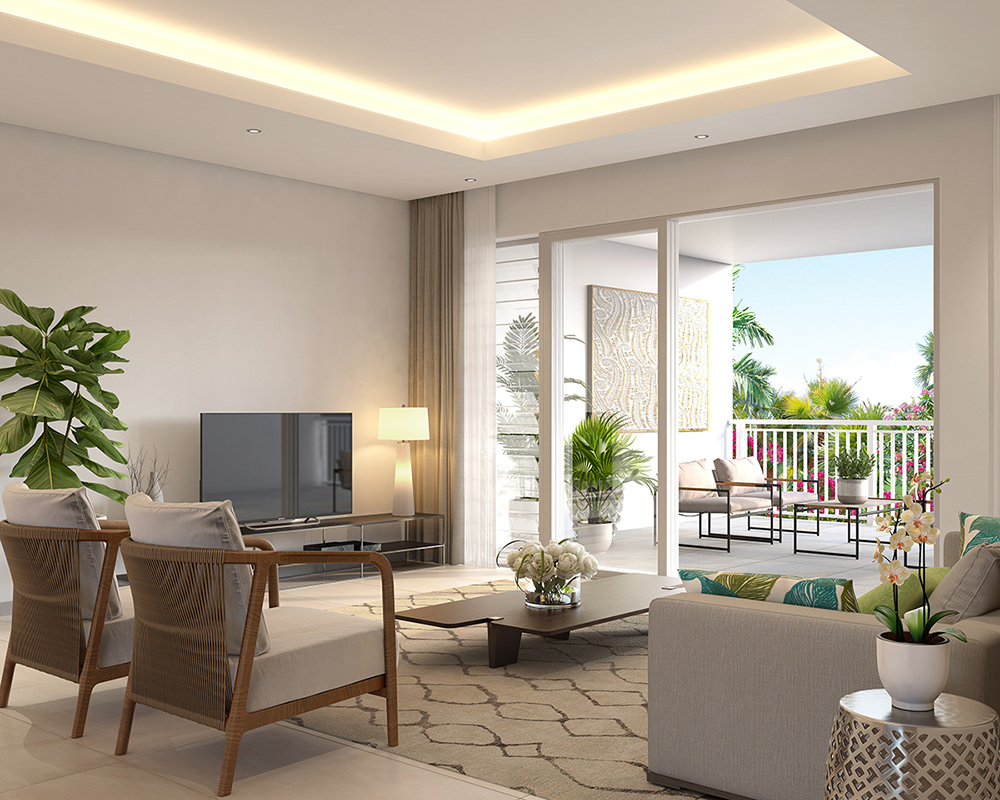 This thoughtfully designed collection offers tremendous value in the vibrant and popular Pereybere area. Owners will benefit from its central location, right on Grand Baie's doorstep, enjoying the infrastructure and exclusive lifestyle offered by this popular town, as well as access to 2Beach Club on Pereybere's exquisite beach.
To find out more about investing in property on Mauritius and benefiting from its permanent residency programme, use the form below to contact Pam Golding Properties (Mauritius). We have been guiding buyers and investors interested in the island's property market for more than 20 years.