Are you considering retirement in Mauritius?
Planning for retirement can be an exciting process and even more so if you can purchase your dream home on a tropical island. Les Résidences de Mont Choisy is a prestigious lifestyle estate that will appeal to those considering retiring to the north of Mauritius. What's more, it is in the heart of the Mont Choisy Smart City Boulevard, a stone's throw from Grand Baie and close to the only 18-hole golf course in the area. Currently, there are only 10 units still available at special launch pricing.
Young at heart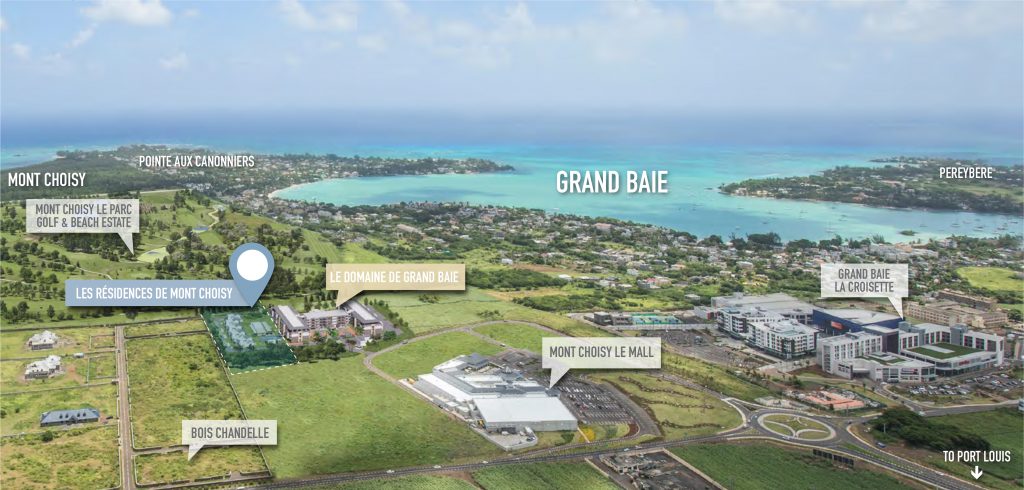 The development is the result of an exclusive partnership between AEGIDE DOMITYS, the leader in serviced residences for seniors in France, as well as trusted local developer 2FUTURES and the investment arm of the MCB Group.
Secure living
Les Résidences de Mont Choisy is the only RES project in the north open to foreigners looking for a full suite of retirement services. It caters for young-at-heart maturing couples who want housing and services that allow them to be as independent or as social as they wish to be.
Senior services residences are pleasant, secure living environments for those looking for relaxation, entertainment and social interaction while maintaining a sense of privacy and anonymity, as desired, as they would in their own home. This concept, developed by AEGIDE DOMITYS, has been implemented successfully in 75 open residences in France.
Modern facilities
Enveloped by the modern facilities of the estate, the accommodation is designed to promote wellbeing with welcoming outdoor terraces leading into well-designed apartments. Residents also gain access to the beautiful 2Futures Beach Club. All apartments have free internet access. In addition, furniture packs are available on demand.
Health and wellness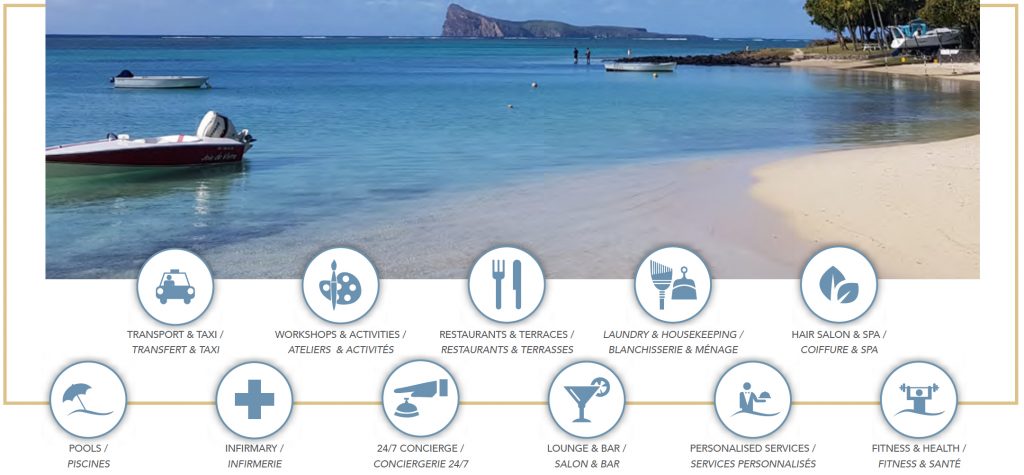 The extensive on-site facilities of the estate include a number of swimming pools, a restaurant, spa, fitness area, beauty salon, bar lounge, a wellness centre with hammam and sauna, and a creative studio for painting, arts and crafts. The lounge/library has a computer with internet access and a television. Activities such as bridge, scrabble and card tournaments can be arranged. A nurse is available on site, and a 24/7 emergency service is provided.
Entertain family and friends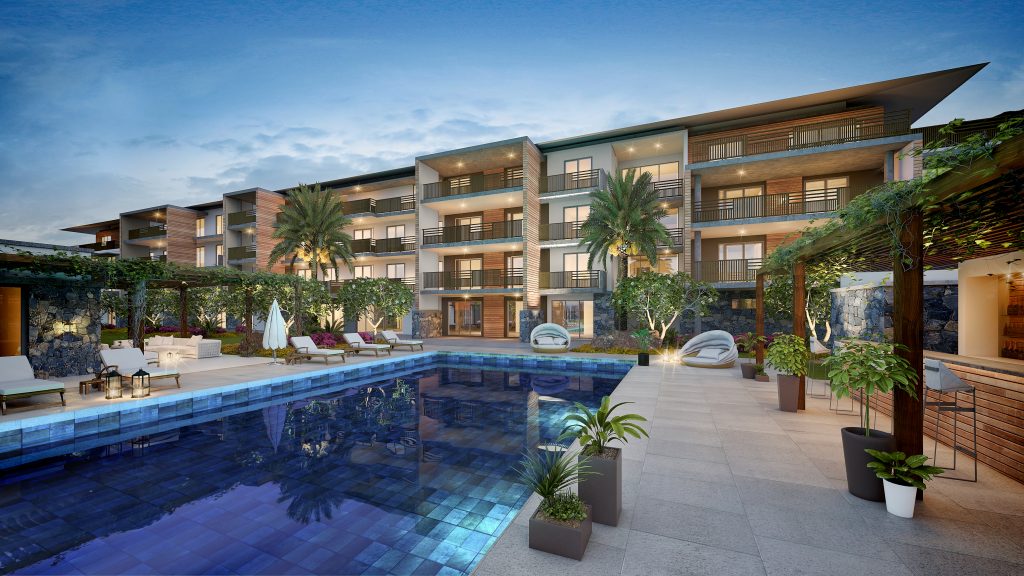 Residents can subscribe to the 1 800m² Espace Club services, where they can relax, entertain and socialise with friends and family. Practically on the doorstep, the Mont Choisy Smart City Boulevard is the focal point of the Mont Choisy Smart City Scheme that will link the village to Grand Baie via a walkable precinct.
It will include retail, dining and entertainment facilities as well as offices, schools, medical amenities and an endemic arboretum.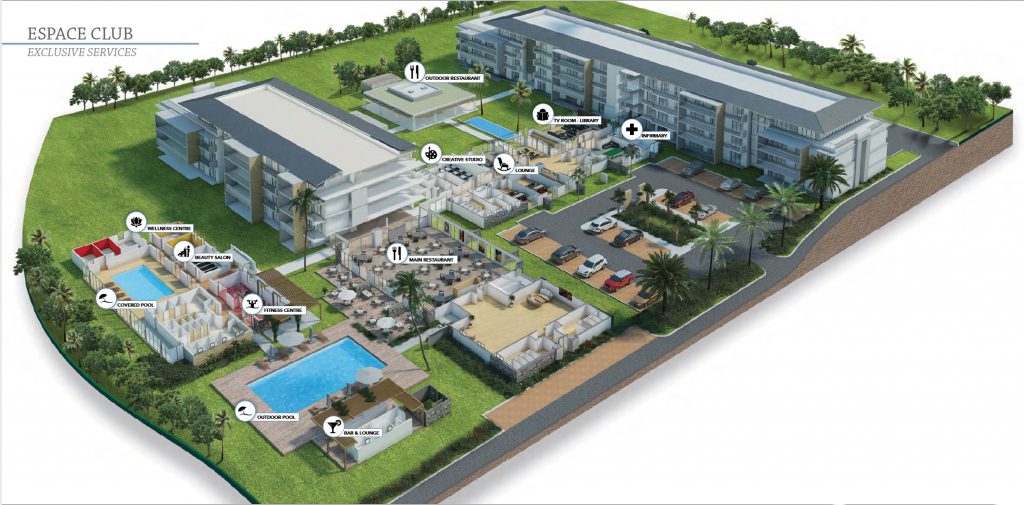 Meanwhile, nearby Grand Baie offers a medical clinic, hospitals, sports facilities, water sports as well as easy access to the motorway. The pristine Mont Choisy Beach, which is very popular, is even closer.
Shop up a storm
The international retail outlets at La Croisette Mall are another drawcard for residents in the north of Mauritius. The area is also known for its aesthetic centres for dental surgery, hair transplants and cosmetic surgery.
Enjoy permanent residency
A purchase of a two- or three-bedroom apartment between 137m2 and 182m2, priced from US$608,000, comes with immediate permanent residency. There are only five units available at this price. A pool is optional for ground-floor units, which have private gardens. First-floor apartments are accessible via stairs or lifts.
Set for completion in 2020
The project, which is already under construction, is expected to be complete by June 2020. When buyers sign the title deed this year, they will pay 35% with the balance only due on completion.
For more information visit Les Résidences de Mont Choisy