Living at Mont Choisy – the most sought-after golf and beach estate in Mauritius
Mont Choisy Golf & Beach Estate has long been the most sought-after residence in Mauritius with its multitude of location and lifestyle benefits. The estate's proximity to Grand Baie on Mauritius's north coast offers relocators, visitors keen on longer-term stays and investors the opportunity of buying into prime real estate.
The area offers a diverse range of services from shopping and leisure (including sports facilities, running tracks, and new boulevards planned) to health. In addition, the estate is built around a world-class Peter Matkovich championship golf course (home to the AfrAsia Bank Mauritius Open – DP World Tour in December 2022). For beach lovers who enjoy the coast and fantastic bathing and walking, there is the well-known Mon Choisy Beach.
By late 2020, Mont Choisy La Réserve Phase 3 was under construction, and Phase 4 was launched. Construction started recently, highlighting how this location sells even though the island was closed to tourists at the height of Covid-19.
Planned as a sustainable environment that blends a modern Mauritian community with responsible development, it features Eco-Smart systems that include solar panels, rainwater collection (the golf course uses 100% treated wastewater) and transport hubs for electric cars, eBikes and buggies.
The Leisure and Wellness Centre is well supported with its solar-heated swimming pool, hammam, sauna, gym, children's area, two tennis courts, and two padel tennis courts. And the equestrian centre, which caters for children and adults, is proving very popular among novices and more experienced riders. The centre includes a 9km promenade track around the golf course and nature reserve as well as a newly built paddock.
Ancient chimney ruins and a lime kiln are reminiscent of a bygone era. At the same time, century-old banyan trees, tortoises, natural endemic plants, and the spectacular entrance lined with flamboyant trees contribute to its charm.
Grand Baie attractions
Life is all about experiences, and living at Mont Choisy yields endless rewards. Owners reside in the most significant foreign community on the island with all the benefits of nearby Grand Baie village and the Mont Choisy estate, which continues to add services like a private hospital and the upcoming Mont Choisy boulevard.
Residents who want a change from the tranquillity of the estate environment enjoy visiting Grand Baie, just a few minutes away. Far from a sleepy fishing village like many along the Mauritius coastline, Grand Baie is known for its wide range of shopping, restaurants, bakeries, coffee shops, cinema and sports facilities like tennis, gyms, boating and sailing. There are trendy nightclubs, lively beach clubs and chillout lounges where you can enjoy live music and exotic cocktails amidst a cosmopolitan crowd.
Banking, education, medical, and business facilities make it easy to manage life's practicalities. Construction has begun on C-Care Clinic which is expected to open in 2023. Meanwhile, plenty of shopping, culinary, and entertainment attractions cater to recreation, relaxation, and retail therapy.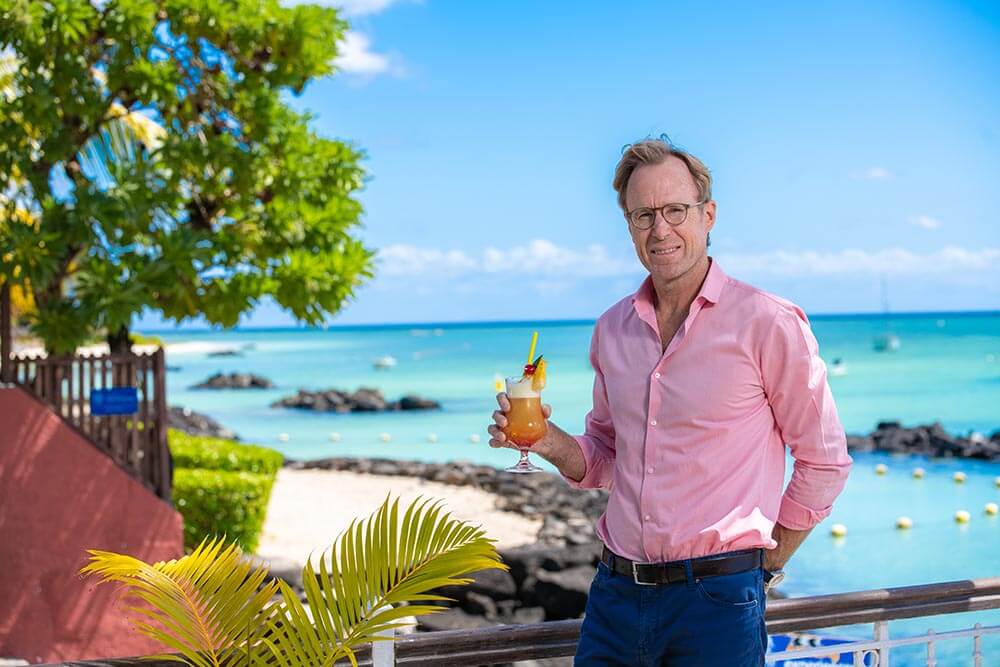 Jonathan Tagg, project director at Pam Golding Properties, lives on the estate. An avid golfer, he says padel tennis has become very popular, and much of the estate's value is in the recreation facilities. With a dedicated 4km promenade trail around the nature reserve and a 5km track around the golf course, the estate is "ideal for running and cycling as well as padel and golf. The beach is a short walk away – a favourite destination for swimming, long walks, and sundowners," he says.
Idyllic community life
Mon Choisy beach is the ideal departure point for catamaran or speed boat trips to the picturesque northern islets. Moreover, it's the perfect location for aquatic pursuits, from windsurfing and parasailing to water skiing and kayaking.
"The future beach club and the building of the Boulevard with additional restaurants, shops, offices, and sports will create additional value in the next few years. The convenience of Grand Baie is massive with all its facilities a very short drive away," says Tagg.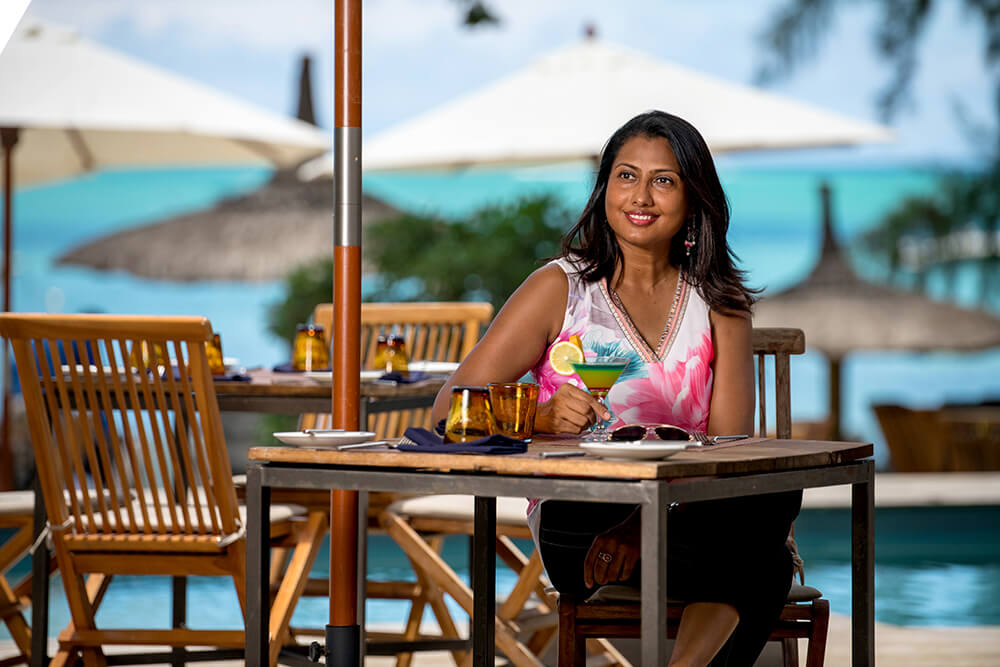 Mridula Sembhoo, who manages foreign sales for Pam Golding Mauritius, provides a different perspective as a nongolfing resident. She loves the community life on the estate. In addition, the convenience of the estate's proximity to Grand Baie and the availability of restaurants, shopping, entertainment, and medical facilities has enduring appeal.
"We will soon have a coffee shop, bakery and deli on the estate, adding tremendously to the convenience. The leisure centre with its spa, tennis, pools and gym enhances the community facilities within the estate, accessible via golf cart or on foot," she says.
The Golf Clubhouse restaurant offers separate menus managed by the gourmet brand La Potinière, customised for residents out for lunch and golfers feeling peckish after the 19th hole. Local ingredients are prioritised, and authentic Mauritian dishes are included in the selection.
Living at Mont Choisy is a significant drawcard for Europeans and South Africans wishing to build their property portfolio or settle on the island. Since its inception, some owners have invested in more than one home on the estate, and those who have sold have seen a great return on investment. Foreign buyers and their families can secure Mauritian residency when they own a qualifying property. Contact our property experts to discover how you can become part of this prestigious community.
For more information on buying property at Mont Choisy Golf & Beach Estate, please email us on projects@pamgolding.mu