Buy a Mauritius Penthouse before 2020 price increase
What better way to see in the New Year than with a definite plan to spend more time on the tropical island of Mauritius? We are offering four fully-furnished penthouses at Ki Resort Apartments from US$392,400, which offers great value with all the add-on services offered by the development.
Ideally located in a seaside village near Grand Baie, and designed with outdoor living in mind, we feel this is a great introduction to tropical living and a way to discover the Mauritian lifestyle.
Construction is set to start March 2020. The development is almost sold out so you'll have to act quickly to stake your claim on one of the remaining four penthouses still at 2019 prices. You won't be so lucky next year, because prices go up once construction starts.
Guaranteed rental returns with permanent residency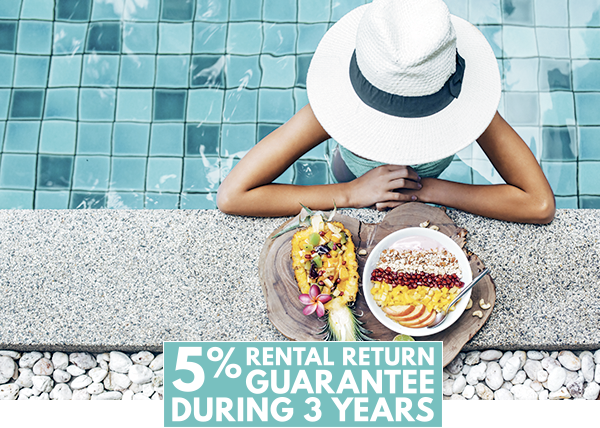 Buy a two- or three-bedroom apartment now and you'll also benefit from a 5% rental return guarantee from the developer for three years. Pam Golding Luxury Rentals have dedicated staff on hand to manage apartments whether for long- , medium- or short-term rentals on behalf of homeowners. Or should you simply want us to look after your property, we can open, air and clean the unit weekly to ensure it stays in prime condition prior to your arrival.
Meanwhile, priced from US$244,000, Ki Resort Apartments offers fantastic value-for-money deals in a great location with a host of appealing on-site amenities. Those wanting permanent residency in Mauritius will be intrigued by the investment properties available at the price point of US$500,000 and above.
The development is two minutes' drive from a dedicated 2Beach Club, shops, restaurants, entertainment and services in Grand Baie.
2019 prices
Spacious interiors

Cool tones

Well thought-out plan

All the mod cons

Relaxing retreat
The developers will start building with completion guarantees in place and an opportunity for buyers to customise certain items for their new home. The developers have been in Mauritius for 12 years and this is their 11th project. They have substantial experience in building resort-style environments for those who want to expand their property portfolio for a rental return or to live there themselves.

Ki Resort Apartments offers basement parking, storerooms, lifts, a large pool and pool bar as well as a well-equipped gym, among others. The 2Beach Club is a unique selling point with catering and a concierge service to make guests' stay even more enjoyable. You'll find it on one of the prettiest beaches on the coastline.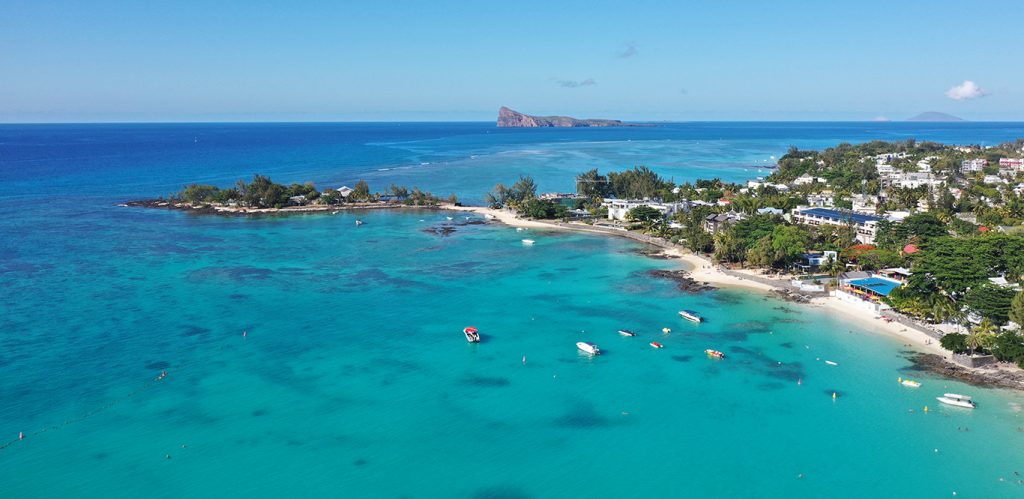 Permanent residency
In dollar terms, if you've been considering an offshore property investment in the US$244,000 to US$550,000 range this could be the one for you. Pam Golding Properties (Mauritius) will assist you through the entire process, including the application for permanent residency.
Do you need finance? We can fill you in about mortgage loans offered from 4.4%. Ask us for a brochure or price list to see what's available.
Better yet, let's talk further about the solid returns Ki Resort Apartments will deliver and why it is a safe investment into an offshore property. We'd love to hear from you.
Top 8 reasons to buy
Solid development team with completion guarantees (GFA)
Guaranteed rental return of 5% for three years on selected units
Resort-style living with comprehensive coastal infrastructure
Largest foreign community
Entry into the Mauritius market; apartments from US$244,000
Low levies
Furniture packs optional
Beach club membership
Book your appointment
Contact Grand Baie Mauritius on +230 263 0600 or email projects@pamgolding.mu