Mauritius eases out travel protocol for Vaccinated Travellers from 1st September 2021
Pam Golding Properties Mauritius is excited to announce that travel restrictions to the Indian Ocean Island of Mauritius will ease considerably from the 1st of September 2021. As the strongest and most trusted real-estate company on the Island, we would be delighted to meet with you in person or via a virtual call to discuss short- or long-term rentals as well as property investment opportunities. 
With the successful vaccination rollout, travel protocols for vaccinated travellers are being further relaxed. As from 1st September, vaccinated guests would spend only 7 days in a special 'resort bubble' hotel before going out to discover more of the Indian Ocean paradise.The approved Covid-19 safe resorts are available at: www.mauritiusnow.com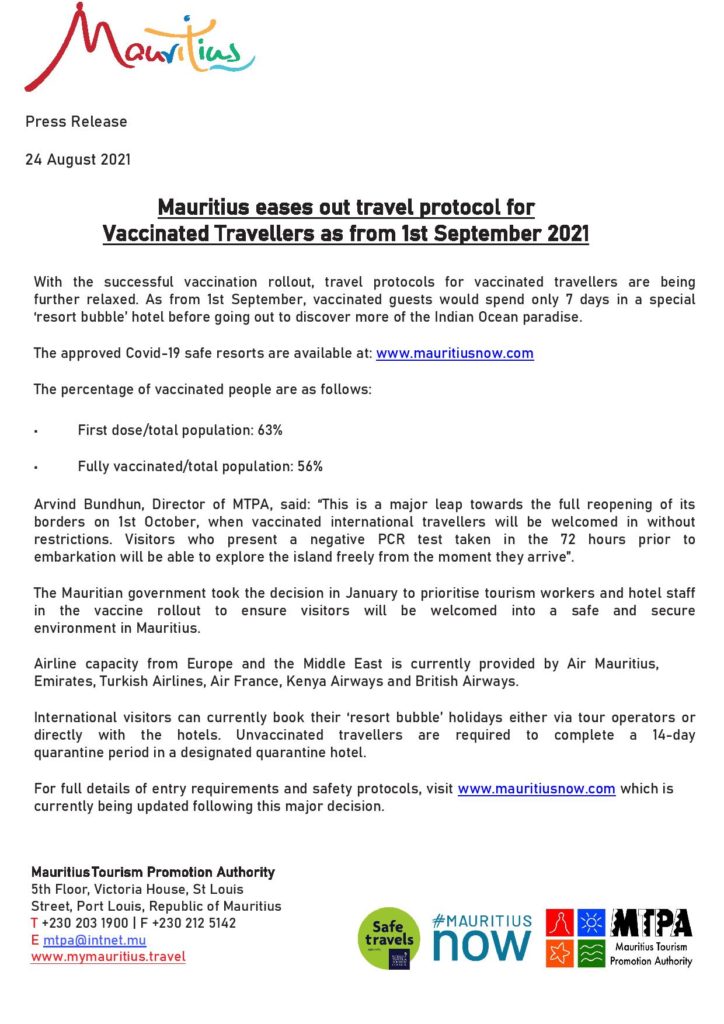 Arvind Bundhun, Director of MTPA, said: "This is a major leap towards the full reopening of its borders on 1st October, when vaccinated international travelers will be welcomed in without restrictions. Visitors who present a negative PCR test taken in the 72 hours prior to embarkation will be able to explore the island freely from the moment they arrive".