Buy your Mauritius Sanctuary Villa
Mont Choisy La Réserve is the third development phase of the magnificent Mont Choisy Golf & Beach Estate. It is part of the Smart City Scheme that will link the neighbouring villages of Mont Choisy and Grand Baie in the much-loved north of the island.
What's more, there are many financial benefits to investing in residential property in Mauritius. These include tax optimization. In addition, there are short- and long-term rental opportunities with a return on investment of around 3.56%-6.03%.
Tree-lined avenues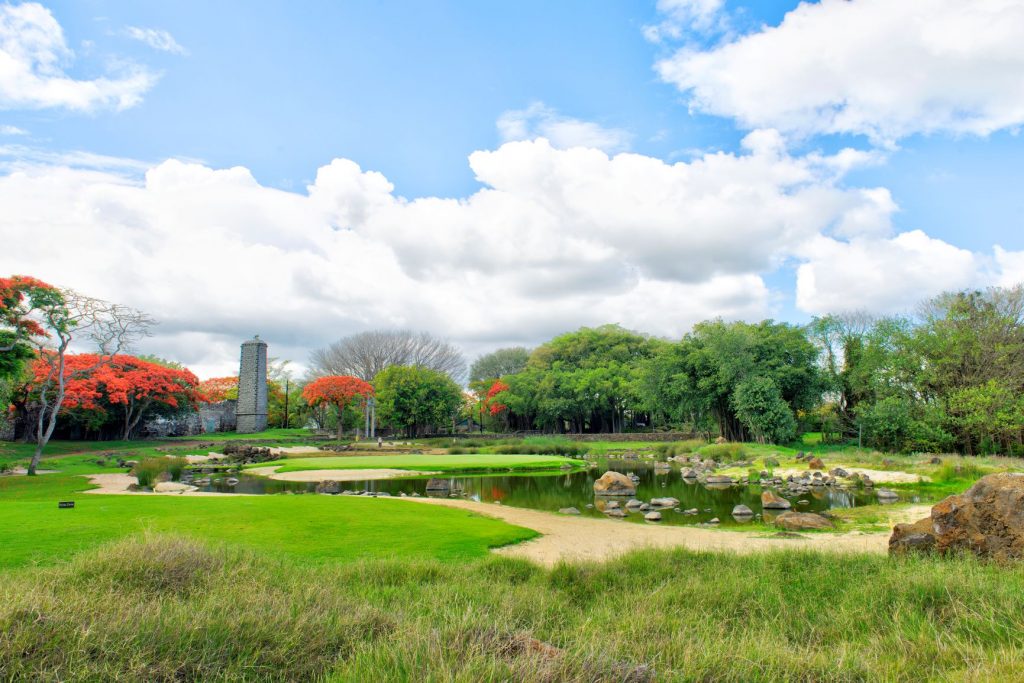 Mont Choisy Golf & Beach Estate is a former sugar estate, that has been in the same family for generations. It has a history that contributes to the grandeur of the 223ha property.
Tree-lined avenues full of flame-coloured blooms come alive in summer. The banyans that provide roosts for scores of local birds provide the soundtrack to every sunset.
Three- and four-bedroom villas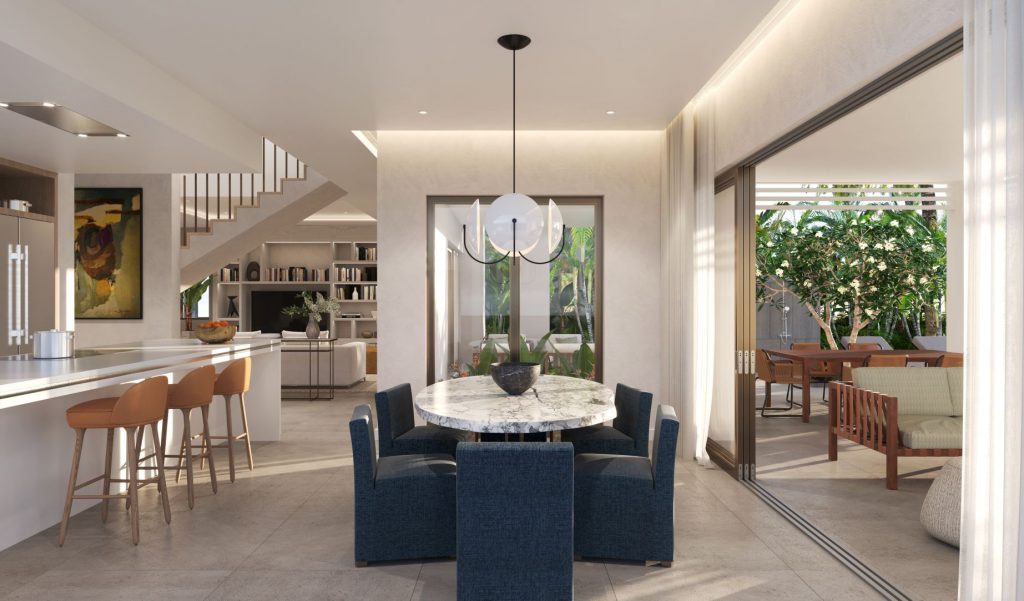 The setting lends itself to the design of these expansive three- and four-bedroom Sanctuary Villas, gently enclosed by their natural surroundings. Set in lush tropical gardens, these elegant homes incorporate generous indoor layouts with high ceilings to accentuate the light, airy feel. Outdoor living areas invite residents to make the most of the environment.
World-leading master planners and architects WATG, in collaboration with local firm Macbeth Architects + Designers, are the creative team behind Sanctuary Villas. The result is an excellent interpretation of contemporary architectural influences and Mauritian style.
Golf clubhouse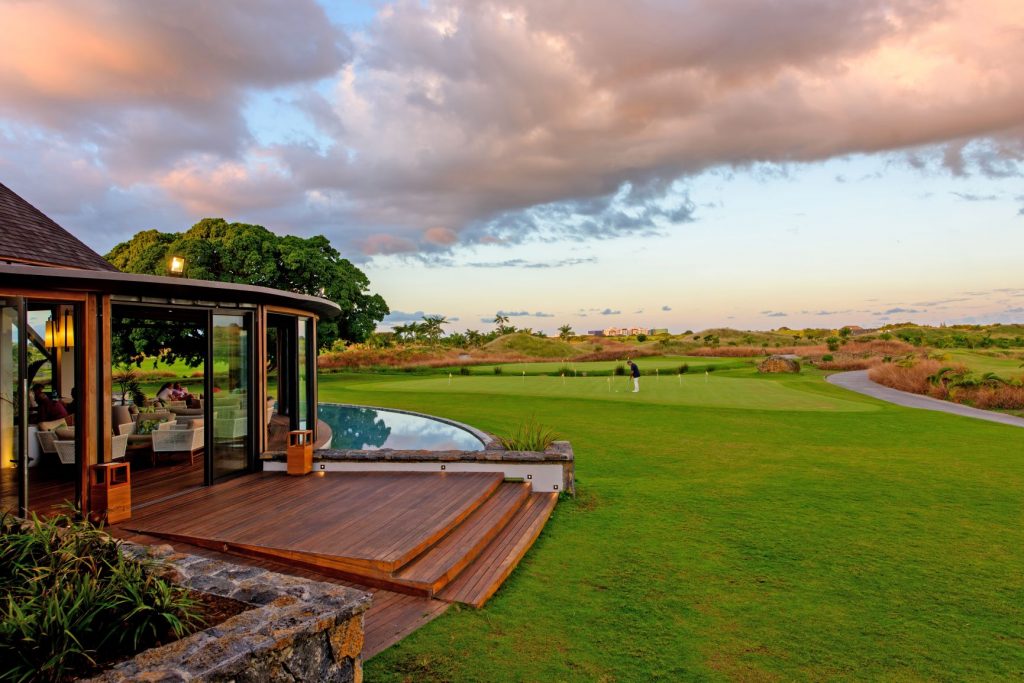 The average plot is 680m² in size. Some plots extend to more than 1 000m². Each Sanctuary Villa has its own swimming pool and deck, covered terrace and carport. Views stretch over a beautiful lagoon, parkland and tropical landscapes.
Residents love to unwind on their poolside veranda, head over to the clubhouse for a light meal at Mont Choisy Le Golf, with its 18-hole championship golf course designed by Peter Matkovich. What's more, they also enjoy relaxing over a sundowner at the newly opened Beach Club.
Heritage property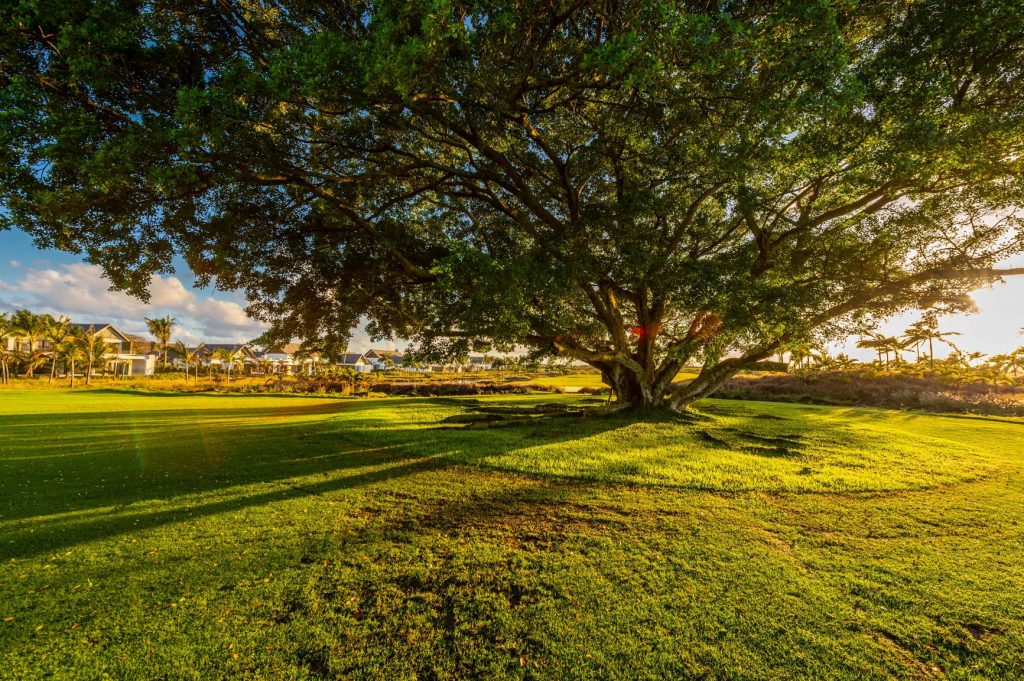 Whether you're walking, running, cycling, horseriding or driving (mainly in your golf buggy) through the estate, you'll reap the benefits of access to long-established grounds that incorporate a heritage property.
The Sanctuary Garden will include a main pedestrian route with discreet access to the private villas.
Relaxation is encouraged with shaded walkways, intimate seating areas and playful moulded lawn areas dotted with giant cushions. What better way to take more time to truly appreciate your new island residence?
Estate life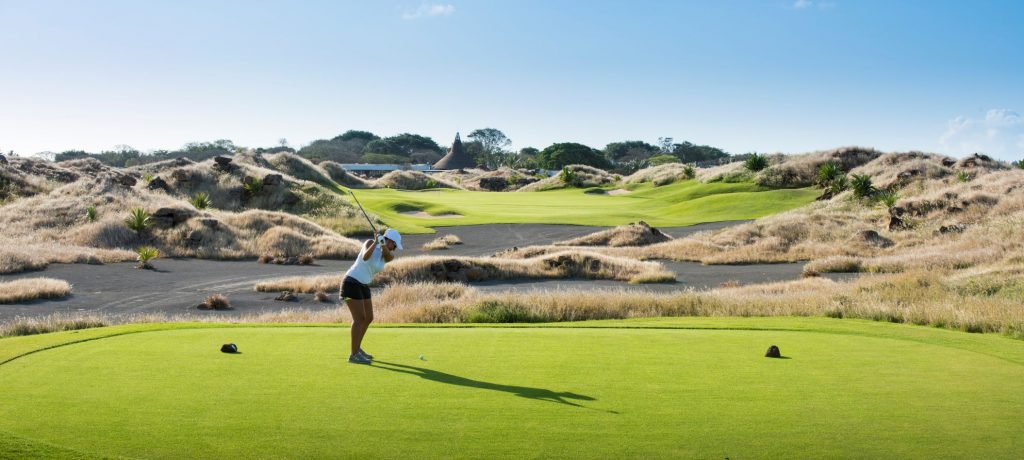 Mont Choisy Lifestyle: exclusive access to Beach Club and 18-hole golf course; shopping mall, upcoming Boulevard and Parkway, planned Leisure and Sports Centre
Mont Choisy Great Outdoors: 1.5km beach parallel to the estate, jogging track, horse riding in the nature park
Mont Choisy Once in a Lifestyle: immerse yourself in luxurious island living at Mont Choisy La Réserve
Mont Choisy Heritage: heritage colonial house under renovation; 200-year-old ruins are a reminder of the early days of Mauritius
Mont Choisy Foundation: support provided to schools, ecology, horticulture, etc.
For more information, please contact Jonathan Tagg at Pam Golding Properties (Mauritius) on jonathan.tagg@pamgolding.co.za or +230 5498 3842. Alternatively, contact projects@pamgolding.mu or +230 263 0600.